Professional Handyman Service at an Affordable Price
Home improvement projects can sometimes seem like a daunting task. There is so much to think about, from choosing the right materials to making sure the work is done properly.
And on top of all that, you have to find a reputable and affordable handyman service to do the work. But never fear; Metro Home Improvement is here! We are your one-stop shop for all your home improvement needs.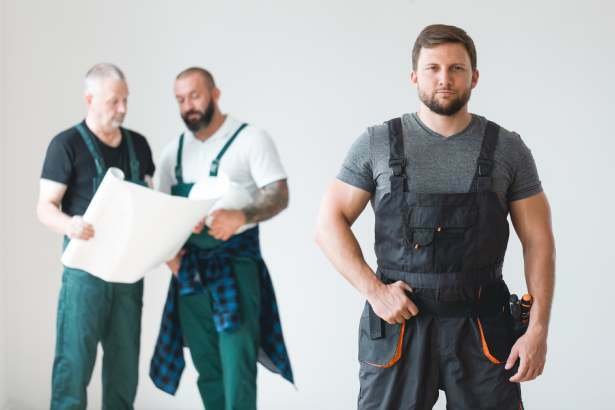 We offer a wide range of services, from carpentry and plumbing to hanging curtains and painting. And we are always here to answer any questions you may have. Plus, we charge a fraction of the price of other businesses. So why wait? Contact us today, and let us help you turn your house into the home of your dreams!
When you need work done around the house, you want a team that is experienced and efficient. That's exactly what we offer at our handyman service. We have a wealth of experience in a variety of home improvement and repair projects, so we can take on just about any task you need to be done.
Plus, we work quickly and efficiently to get the job done right the first time. And we're very easy to work with – we'll come to your house at the time that works best for you and get the job done with minimal disruption to your life. So when you need a reliable and affordable handyman service, we are the best choice. Contact us today to schedule a free consultation.
Drop us a line!
We are here to answer your questions seven days a week!
Handyman service is a term that covers a wide range of repair and maintenance work around the home. From fixing a leaky faucet to changing a light bulb, handymen are trained to do it all. But why is handyman service so important? Here are some benefits of hiring handyman services:
For one, handymen can save you time and money. Instead of having to call multiple different specialists to come to fix different things around your home, you can just call one handyman and have them take care of everything in one go. This not only saves you time, but also money, as most handymen charge by the hour instead of by the job.
Another reason why handyman service is so important is that it can help you avoid costly repairs down the line. By taking care of small problems as they arise, handymen can help you avoid larger issues in the future. For example, if you have a loose doorknob, a handyman can tighten it before it becomes loose enough to fall off and damage your door. This helps you avoid having to replace the entire door later on.
Finally, handymen can also help improve your quality of life at home. By taking care of pesky repairs and maintenance tasks, they can help make your home a more comfortable and enjoyable place to live. Additionally, many handymen are also experienced in home improvement projects, meaning they can help you make changes to your home that will increase its value.
In conclusion, handyman service is important for a variety of reasons. From saving you time and money to avoiding costly repairs down the line, there are many advantages to using a handyman's services. If you need any repair or maintenance work done around your home, be sure to call Metro Home Improvement today!
You can get help from our state of the art handyman service with this 3 simple steps:
Whether you want to fix a leaky faucet or paint your living room, we want to hear all about it! Give us a call, shoot us a message, or email us with pictures or videos of your project. We can also physically be in your home and discuss what service will be best for you.
Selecting and requesting service from us is easy! Just let us know what you need and we'll give you a fair price. You only pay for the services you require, so you can budget accordingly. We know that handyman services can be expensive, so we strive to be as affordable as possible.
Metro Home Improvement is here to take the hassle out of home repairs. We will send a fully equipped serviceman to your place to take care of the task for you. And because customer satisfaction is our main goal, you can be sure that we'll do the job right. Schedule a consultation today, and let us take care of your home repair needs.