#1 Professional and Local Painter in Teaneck NJ
Looking for Affordable and Professional Painters in Teaneck, NJ?
We understand how frustrating it can be when you're trying to get your home painted. You have to worry about finding the right company, making sure they are qualified and authorized, agreeing on a price, and then hoping they show up on time and do a good job.
It can be hard to know who to trust when it comes to hiring a painter. Most of the time, you only hear about the bad experiences people have had.
Metro Home Improvement is different. We are a family owned and operated business with years of experience in all kinds of painting. Our painters will make sure your home or office is painted exactly how you want it.
We offer quality workmanship and extraordinary service at an affordable price. Schedule your free consultation today!
Residential and Commercial Painting in Teaneck New Jersey
At our professional painting service, we pride ourselves on being the one stop solution for all your painting projects. Whether you are looking to refresh the look of your home with a new coat of paint or you want to give your office a makeover, we can help.
We offer both residential and commercial painting, so no matter what type of property you have, we can handle it. We also offer a variety of color and finish options to choose from so you can get the exact look you want for your space.
So if you're looking for a painting contractor in Teaneck, for all your projects, look no further than us.
Locally Owned and Owner Operated Company Offering Painting in Teaneck NJ
100% Insured & Licensed Company
Here, we understand that your home is one of your most valuable assets. That's why we take great care to ensure that every job is done right, from start to finish. We are a locally owned and operated company, based in Teaneck, NJ.
We take pride in serving our own community and treat each and every home with the utmost care and respect. Our staff are some of the best in the business, and we go above and beyond to provide outstanding customer service.
We are fully insured and licensed, so you can rest assured that your job is in good hands. When you choose our team of painters, you can be confident that you're making the best decision for your home.
Ready for a Fresh Coat of Paint?
Schedule an Appointment Now!
Ready to color your home or business property?
Let us help you get your project done quickly and efficiently so you can enjoy the finished product sooner.
We know that a fresh coat of paint can really brighten up a space – let us show you what we can do!
Interior or Exterior Painting Services; We Do It All
We believe that your home should reflect your unique style. That's why we offer a complete range of painting services, from interior and exterior painting to complete makeovers.
Whether you're looking for a fresh color for the interior of your home, or a complete change of look for your exterior, we'll make it happen!
We'll work with you to create a plan that meets your budget and your timeline. If you're not sure what you're looking for, our team can help you figure it out. Just get in touch with us, and we'll take care of the rest.
"We don't try to cut corners. Instead, we paint them!"
Metro Home Improvement:
Trusted by Hundreds of Homeowners in Teaneck and Nearby
Upfront and Transparent Pricing
No Hidden Charges, No Surprises
At Metro Home Improvement Planters, we believe in complete transparency and honesty with our clients.
That's why all our pricing is upfront and you pay the price we told you the first time. There are no additional charges or surprises at the end.
We want our clients to be completely satisfied with their experience, and that starts with being honest about what they can expect to pay for our services.
Speak with a Local and Real Painter Near You
No Subcontractors, No Franchisee
When you work with us, you can be confident that you'll be speaking with a qualified painter who will be doing the work for you. We believe that this personal touch is essential in providing our customers with the best possible experience.
Unlike other painting companies, we don't outsource our work to subcontractors or work as a franchisee. Instead, we work directly with our clients to assure that their needs are met. This allows us to provide a higher level of quality control and customer service.
So if you ever need a company that will provide you with a professional and personal touch, never hesitate to call us!
Get a No Obligation Quote
Metro Home Improvement is one of the best companies to call for all your painting needs with great service offers!
We're a team of pro painters who take pride in our work. We'll do the job that needs to be done quickly and efficiently so you can enjoy your new interior or exterior job as soon as possible.
Our competitive prices make us the most affordable option for interior and exterior painting. Plus, we offer a wide range of colors and finishes to choose from so you can find the perfect look for your home or business.
Contact us today for a FREE and NO OBLIGATION QUOTE!
The Go-to Painting Company at Your Service
Teaneck Painting Experts For Your House Painting Project
When it comes to house painting in Teaneck, we are the best providers. With years of experience serving the whole Teaneck city. We have been painting houses in the Teaneck, NJ area for years, and our experience shows in our work.
If you're looking for a reliable and affordable company to do the interior and outdoor for your house, we are the perfect choice for you! We use high quality paints and materials to assure that your paint will last for many years to come.
Contact us today to schedule a free consultation. We'll be happy to answer any questions you have and provide you with a free estimate.
Teaneck Commercial Painting Experts For Your Office Painting Needs
At Metro Home Improvement, we understand that finding the right commercial house painting contractor can be a daunting task. With so many options out there, it's crucial to find a service you can trust to get the job done right.
We have years of experience serving the Teaneck neighborhood and know how to give a brand-new look to your walls. With us, you can expect high-quality workmanship and a result that will enhance your curb appeal and make your property stand out from the rest.
We know that not every job is the same, so we provide various services to meet your needs. From exterior to interior, we're here to help you give your business a fresh look. So contact us today to get started!
Residential Painting
Whether you're looking to update your home's look or you need to prepare it for sale, we can help. We provide complete residential painting services, so whether you need a small touch-up in your living room or a full exterior paint job, we can do it perfectly. We're committed to your satisfaction, and we won't rest until you love the results.
Commercial Painting
Our knowledgeable team of painters takes the work with complete care and attention to detail and can give your commercial institution or office a whole new look with our high-quality painting services. Our house painters are experienced and talented and can transform any texture with a fresh coat of paint. Whether you're looking for a new color scheme to color match your lobby or conference room, or you want to freshen up your exterior, we can help.
Interior Painting
We provide the highest quality painting Teaneck peoples could ever ask for, including interior painting services that will transform your home, from floor to ceiling, into a beautiful and inviting space for you and your family. We understand that your home is one of your biggest investments, so we go above and beyond to do our great job and ensure that you are completely satisfied with our work.
Exterior Painting
Whether you need to freshen up the exterior of your home or get it ready for sale with a fresh coat of paint, we can help! We'll work with you to choose the perfect color scheme and then get to work quickly and efficiently to get the job done right. Plus, our competitive pricing means you'll get the best value for your money.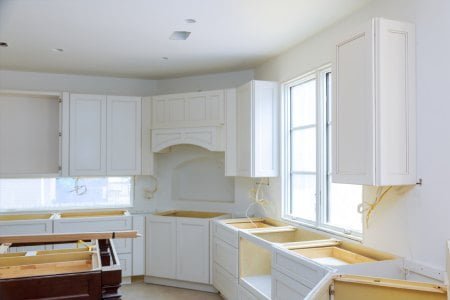 Cabinet Painting
Looking for a service that specializes in cabinets? Look no further than your neighborhood painting solution! With years of experience, our team is skilled in cabinet decoration. So when you hire us, you can rest assured knowing that your cabinets will be done perfectly.
Free Color Consultation
If you're not sure which color to choose for your walls or any surface, let our crew of experts help you. We provide consultation at no cost to our customers, so you can easily get the perfect look for your home.
Drywall repair
Deck and fence painting
Concrete and Wood Staining
Wallpaper Removal and Installation
Our Six Step Easy and Hassle-Free Process:​
Safety Measures Due to Covid
We have over 10 years experience and have served hundreds of homeowners and commercial projects in the Greater New Jersey area. Check out some of the project details by clicking the below button:
What People Are Saying About Us
metro home improvement painting provides the best price for the work, Pablo gave me a price which seemed the best price for my budget. The work was beyond what I expected. I will be completely honest that Pablo the contractor is one of the few good and honest contractors out there.
Frequently Asked Questions
Teaneck is a township in Bergen County, New Jersey. As of the 2010 census, it had a population of 39,776. Using parts of Ridgefield Township and Englewood Township, Teaneck was established on February 19, 1895, by an act of the New Jersey Legislature.

This town is home to the campus of Fairleigh Dickinson University as well as a number of corporate and regional headquarters for companies. The town also has a number of parks and recreation facilities, as well as a vibrant arts community. Teaneck is an ethnically diverse community, with residents from a variety of backgrounds and cultures. The town offers something for everyone, making it an ideal place to live.
For any questions, please feel free to get in touch with our AWESOME team!
Working Hours
Monday: 6AM-6PM
Tuesday: 6AM-6PM
Wednesday: 6AM-6PM
Thursday: 6AM-6PM
Friday: 6AM-6PM
Saturday: 6AM-6PM
Sunday: 6AM-6PM