#1 Local Painting Company in Jersey City, NJ
Residential and Commercial Painters in Services
Jersey City, NJ, and Nearby Areas
You need to find a painter for your home or business, but you're not sure who to trust. There are a lot of painters out there, and it can be hard to know which one is the best fit for your project.
Metro Home Improvement offers interior and exterior painting services for commercial and residential painting projects in your area, New Jersey. When you hire us for any kind of job, you're getting a team of professionals with years of experience who will complete your painting project on time and within budget. We take pride in our work and always put the customer first.
Having us paint your home will be a new start for your home as we explore different dimensions of colors with our years of experience. We're not just some average joes with buckets and brushes but professionals who know how to give your home the look it deserves.
Don't take any chances when it comes to your home or business – call us for all your needs! We're industry leaders when it comes to quality and affordability.
Locally Owned and Family Operated Company With Professional Painting Services
At Metro Home Improvement, we are a local and owner-operated residential and commercial painting company in Jersey City, with a team of local painting contractors in Jersey City, that takes pride in providing the best services in the area. When you work with us, you work directly with a hardworking neighborhood company rather than a franchisee or sub-contractor.
Whether you need interior or exterior painters for your project, we would be honored to help you transform your space. Contact us today to learn more about our services or to schedule a consultation.
Professional Exterior and Interior Painting Services at an Affordable Cost
Looking for a professional and affordable painting service? Look no further!
Metro Home Improvement is a professional painting company that has been in the business for years. We offer quality craft and unmatched customer service. You can be sure your walls are in good hands with us.
In addition, we keep our prices as low as possible to help our neighbors get their dream paint at an affordable cost. Not only do we offer competitive prices, but our quality of work is top-notch.
We want to ensure you are delighted with your experience working with us. So give us a call today and schedule your free estimate!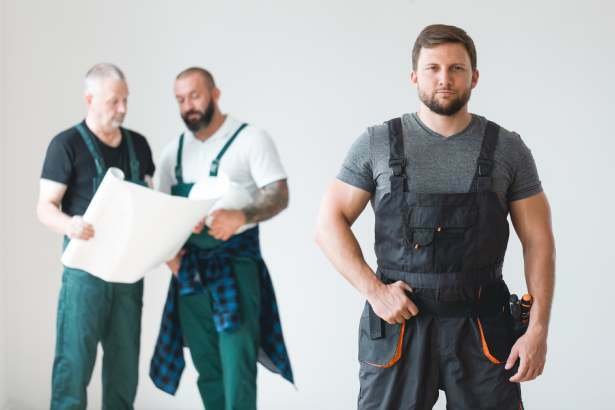 When it comes to painting, we do all types and kinds of jobs. Let it be the entire home or building or just the sidings; We do it all. Read on to learn more about our services:
House Painting
Services
At Metro Home Improvement, we take pride in our top-notch house painting services. Whether you need us to do a single wall or the entire home, we can get the job done quickly and efficiently. Our team of experienced painters will work diligently to provide you with the best possible results.
Commercial Building Painting Services
We're the best Jersey City painters that offer complete makeovers for commercial spaces and buildings. We also provide repair and maintenance services for old walls, giving them a fresh and new look. We will work diligently to ensure that your space or building looks its best.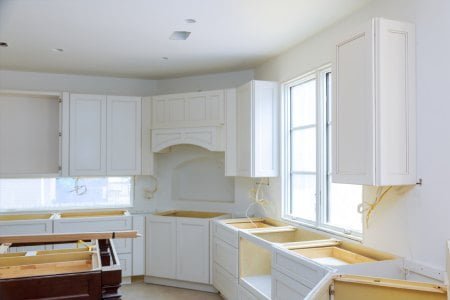 Cabinet Painting and Refinishing
Our team of expert painters understand that your cabinets are vital to your home. So whether you're looking to give your cabinets a little touch-up or you want to do a complete paint job, our team is equipped to handle any project, big or small. So if you're ready for the best kitchen cabinet painting ever, trust the experts at MI Painters to get the job done right.
Interior and Exterior Painting
Our professional team is your one-stop shop for all your painting needs. We provide professional painting services for both interior and exterior projects, big or small. Our experienced painters will take care of everything from prep work to clean-up, so you can sit back and relax while we transform your space.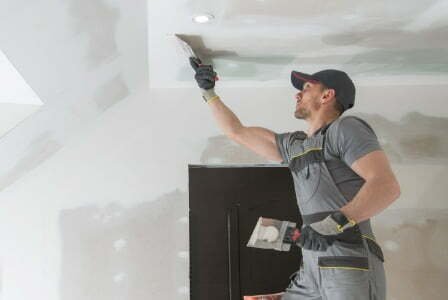 Drywall, Wallpaper and Staining Services
We offer a wide range of services to meet your needs, including interior and exterior painting, drywall repair, wallpaper installation, and painting and staining services. We understand that each project is unique, and we will work with you to create a customized solution that meets your specific requirements.
Free Color and Paint
Consultation
Deciding to paint your home can be a daunting one. That's why we offer free consultations to help you make the best choice for your home. Our team of experienced painters will work with you to figure out precisely what you're looking for and ensure that your space is painted perfectly.
Ready to Make a Change to Your Home or Building?
Give Your House or Room a New Look With a Fresh Coat of Paint!
Are you considering painting your home but don't know where to start?
Metro Home Improvement Jersey City Painting Pros is here to help. We are professional painters with years of experience in the industry. We can give your home a complete makeover – from the ceilings and walls to the trim and doors. Let it be an interior touch-up or a complete makeover to the exterior; we can do it all.
A fresh coat of color can completely transform walls – and your home as a whole. Not only will it look better, but it will also be more inviting and comfortable for you and your family.
Additionally, if you're looking to sell your house, a newly painted house will have a far better chance of selling quickly than old and shredded walls.
So, why wait when we're just one click or call away? Contact us today for a free consultation! We would be happy to discuss your needs with you.
Upfront and Transparent Pricing
No Hidden Charges, No Surprises
Our professional team of the best painters are dedicated to providing our customers with the best possible experience. That's why we believe in complete transparency and honesty. With us, you'll know exactly what you're paying for after the job is done – with no nasty surprises at the end of the project.
You can rest assured that you'll only pay the price we quoted you initially, with no hidden or additional charges whatsoever. So if you're searching for painting professionals who are affordable and reliable at the same time, look no further than Metro Home Improvement!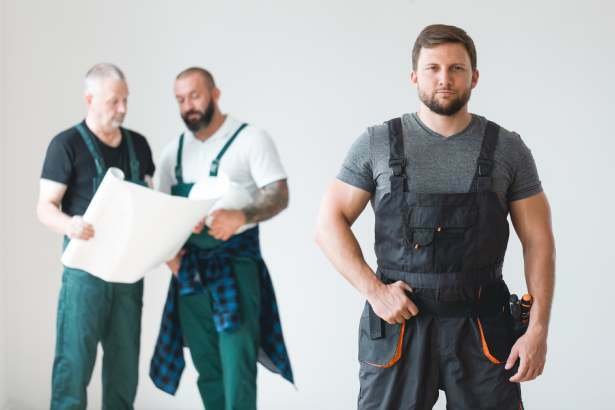 The Best Interior and Exterior House Painting Services in Jersey City
At Metro Home Improvement, we pride ourselves on being the best painting company in the city. We understand that everyone has specific needs and wants when it comes to painting multiple areas like the living rooms, kitchen, or entire house. That's why we offer a wide range of services.
Whether you need your interior walls painted or want a completely new look for your exterior, we can help. We use only the highest quality materials, and our work is guaranteed to be of the highest standard.
When you trust us to handle your projects, we entrust us with an important part of your life. And we take that responsibility very seriously.
When you're ready to make your house look its best, call us. We'll be happy to provide you with a free consultation and estimate.
Get a No Obligation Quote
Ready for a change?
We happen to be the best Jersey City, NJ painters, and our team of painters specializes in any type of painting. Let it be residential interior painting or commercial exterior painting. We are the best in the business and can help you achieve the look you want for your home. We offer free, no-obligation quotes so that you can make the best decision for your home.
So if you're ready for a change, give us a call today. We'll help you transform your space into something you love.
Our Six Step Easy and Hassle-Free Process:​
The Professional Interior & Exterior Painting Services for Homeowners in Jersey City
We understand that painting your home can be a hassle. That's why we take care of everything for you- from start to finish. We'll work quickly and efficiently so you can get back to your everyday life. And our team of experts will ensure the job is done right, so you'll love the finished product.
Our team of professionals is the best painters in Jersey City, NJ. We've been in business for over eight years and have a long history of customer satisfaction. We're reliable and affordable, and our work is always of the highest quality.
And because we're the most reputed Jersey City painting company, we can make your home interior look amazing after our professional and fresh paint job. So contact us today to get started on your next project!
Safety Measures Due to Covid
Experts Of Residential Painting in Jersey City and Near Areas
If you're looking for top-quality and best house painters in Jersey City, NJ, look no further than us. We've been proudly serving this community for years with our exceptional workmanship and customer-focused approach. No matter what your vision for your home is, we'll help you bring it to life.
We understand that your home is one of your biggest investments, so we take our job very seriously. We'll work closely with you from start to finish to ensure that you're completely satisfied with the final result. And because we understand the importance of timely completion, we'll make sure your project is finished on schedule.
Contact us today to find out how we can transform your home's interior with our painting services. You won't regret working with the #1 house painting contractors in Hackensack!
The Best Commercial Painters Near Jersey City
When it comes to painting a commercial building or office space, there is no room for error. The job must be done quickly and perfectly the first time, with no exceptions. This is where we come in. We guarantee the highest level of painting work for your building, using only the highest quality materials for your walls. And the best part? We offer the most affordable pricing in all of our jobs, whether it's any exterior painting services for residential and commercial projects, or painting the interior parts for any commercial projects, we do it with complete details and professionalism. That's why we happen to be one of the best painting companies near Jersey City and the surrounding areas.
So get in touch with us now and watch us transform your commercial building or project. We're confident that you won't be disappointed with our work!
Ready to Transform the Walls of Your Home or Office Building?
Are you ready to give your walls a makeover? Whether you're looking to freshen up your home or office, a new coat of paint can make all the difference. At Metro Home Improvement, our paint specialists understand that choosing the right paint colors and materials can be overwhelming.
That's why our team of experts is here to help. We'll work with you to find the perfect colors in the color consultation and finishes for your space, and we'll make sure the job is done right from start to finish. So don't wait any longer, get in touch today and let us help you transform your space.
Other Services We Provide:
Painting​
A well-executed paint job can completely transform the look and feel of a room.
Roofing
Whether you need a minor repair or a complete roof replacement we can help!
Remodeling
Homeowners can rely on our experienced crew for any home improvement project. 
Siding
If you are looking for professional siding installation or repair for your home or new build we are here.
Windows
Well-chosen windows not only bring light and views into a home but can also lower your utility bills.
Flooring
Regardless of whether you need a small repair, refinish, or are ready for a complete makeover we can help!
What People Are Saying About Us
Metro Home Improvement gave me the best price for the work, Pablo gave me a price which seemed the best price for my budget. The work was beyond what I expected. I will be completely honest that Pablo the contractor is one of the few good and honest contractors out there.
Jersey City is the second most populous city in the U.S. state of New Jersey. It is the seat of Hudson County as well as the county's largest city. A commercial and industrial center, it is also the host of the Port of New York and New Jersey. Reflecting its status as a major destination for immigrants to the United States, this city has been home to a large number of ethnic groups, including Italians, Irish, Hungarians, Germans, Puerto Ricans, Dominicans, and African Americans.
The city has also become increasingly gentrified in recent years. Situated on the Hudson River waterfront across from Lower Manhattan, the city is a major transportation hub for the region. Jersey City is also home to numerous colleges and universities, including Rutgers University-Newark, Seton Hall University School of Law, and Hudson County Community College.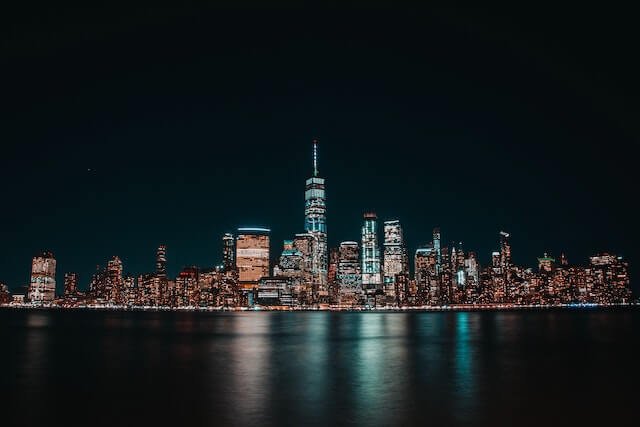 Frequently Asked Questions
For any questions, please feel free to get in touch with our AWESOME team!
Working Hours
Monday: 6AM-6PM
Tuesday: 6AM-6PM
Wednesday: 6AM-6PM
Thursday: 6AM-6PM
Friday: 6AM-6PM
Saturday: 6AM-6PM
Sunday: 6AM-6PM