#1 Avid Handyman Service in Jersey City, NJ
Welcome to Metro Home Improvement
The Best Jersey City Handyman Contractor for Your Home Construction, Remodeling, or Painting
Being a homeowner comes with a long list of responsibilities. In addition to keeping up with mortgage payments, you also need to maintain your home and make repairs as needed.
Not only is it a crucial part of keeping your family safe and comfortable, but it's also an investment that you want to protect. That's why we offer a full service of handyman works, ranging from fixings and maintenance to renovations and remodeling. No matter what your needs are, we're here to help.
We're a local, family-owned business, so we understand the importance of personal service and great work. We'll work with you to make sure your home is exactly the way you want it, and we'll do it within your budget.
So if you're looking for a reliable partner to help you maintain your home, look no further than us. No job is too small or too big for us and we're here to help you every step of the way.
Affordable and Convenient Handyman Service to Homeowners
Throughout Jersey City NJ and Surrounding Areas in Hoboken & Hudson County
Worried about that broken sink or the leaky faucet? Or other home repairs stressing you out?
Our Handyman Service is here to help. We're a professional handyman service that can take care of any fixing project you need to be done in your home. We're reliable, affordable and convenient, so you can rest easy knowing your project is in good hands.
From fixing a leaky faucet to renovating your kitchen, we can do it all! We have the experience and expertise to get the job done right – on time and on budget. So what are you waiting for? Give us a call today!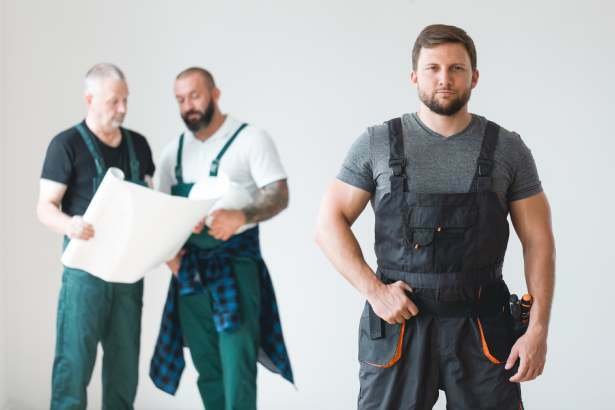 Why Do You Need Professional Service for Your Home Repairs?
You don't have time for home repairs, and you're not sure who to call. It's frustrating when you see all the things that need to be fixed or improved in your home, but you just don't have the time, skill, or energy to take care of them yourself.
Metro Home Improvement is here to help. We are your go-to handyman service provider that is fully licensed and insured with 10 years of experience in the home repair and remodeling industry. We offer convenient appointment times, affordable rates, work efficiency, and a wide range of services to choose from at a fair price.
Let us take care of your custom home projects for you so you can relax and enjoy your perfect home. Call us now. You won't regret it!
Handyman Services We Provide:
At Metro Home Improvement, we provide a full range of handyman services to our customers in the area. Check out below services to learn more on how we can help you.
Home Remodeling
We offer complete home, kitchen and bathroom remodeling and renovation services. We can help you with everything from design to demolition to construction to finish work. With over 7 years of experience, our team of professionals can handle any project big or small.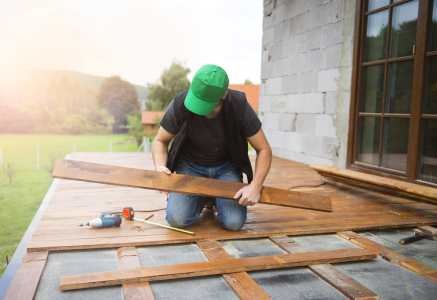 Flooring
If you're looking for top-quality flooring solutions, look no further than us. We offer a complete range of quality services, from fixing and installations to replacements. No matter what your flooring needs are, you can count on us to get the job done right.
Roofing
If you're looking for the best roofing company in town, look no further than us. We're experts in all things roofing, from repairs and solar fitting to complete replacements. Whether you need a quick fix or a complete overhaul, we're the team to call.
Drywall Services
We're the perfect choice for your complete drywall repair or installation needs. Our professional and highly skilled team will ensure that your job is done right, and that your drywall looks flawless. Get in touch with us today and see how we can help!
Furniture Assembly or Disassembly
We understand that furniture assembly can be a stressful and time-consuming task, so we offer our services to help you save time and hassle. We provide a convenient and easy way to get your furniture assembled or disassembled, so you can focus on more important things.
Doors and Windows Installation
We provide professional installation of TVs, doors, and windows, cabinets, closets, shelves, water heaters, and tile - among other things like TV mounting and simple electrical works. No matter what your fitting needs are, you can count on us to get the job done right with great quality and complete details.
Carpentry
We're the perfect carpentry solution for those who need easy, hassle-free service within budget. We pride ourselves on being professional and efficient, and our team of knowledgeable and skilled carpenters are dedicated to providing the best possible service to our clients.
TV, Heater and AC Installation
Whether you've got a new TV, heater or AC, we can take care of it for you quickly and efficiently. So you can just sit back and relax. From installation to repairs, we're here to help.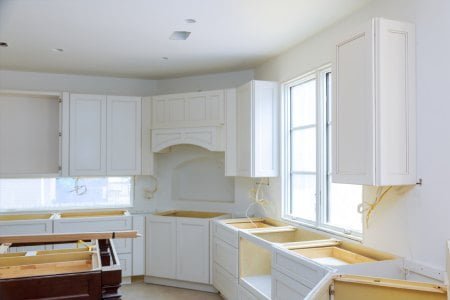 AND SO ON...
From renovating and repairs to installations and replacements, we do all types of handyman service in Jersey City NJ. So whether you need a new air conditioner installed or your kitchen remodeled, give us a call at 201-503-4388.
Providing the Best Handyman in Jersey City
Locally Owned and Owner-operated Business
If you're in need of a reliable and professional handyman service in Jersey City, look no further than Metro Home Improvement. We're a local business that takes pride in serving our community, and we always go above and beyond to do the great job and deliver the best possible results.
Whether you need help with minor repairs or larger projects, we'll always provide 100% quality workmanship. Plus, we're always available to answer any questions you may have along the way. So if you're looking for the best handyman service, be sure to give us a call!
We know that not everyone is comfortable doing repairs themselves, And finding a reliable contractor is always a challenge. so we take the hassle out of it for you.
All you have to do is call us and tell us what needs to be done, and we'll take care of the rest. You can even book us online in just a few clicks or call us right away!
We Serve Homes, Offices or Any Other Establishments
Hire Us in Jersey City, New Jersey
Get a No Obligation Quote!
Looking for a quote for your home repair or improvement project in and around the house? We're here to help! Get in touch with us and let us know what you need help with. Better yet, we can come to your location and do a manual inspection and provide a no-obligation quotation for our service.
Let's get in touch and know what costs may occur overhauling your sweet home. We'll be more than happy to provide you with a free consultation and estimation. So please don't hesitate to give us a call today!
Get Your Home Fixed in No Time!
Jersey City #1 Trusted Handyman Company
You're not sure where to start when it comes to home repairs, and you don't know who to call. Plus, the problem always seems to get worse in the end.
You can trust our handyman solution for all your home repair needs. When you chose us, all your home repair headaches are about to go away.
We provide all in one handyman solutions so you can rest assured that your home is in good hands. From fixing a leaky faucet to painting a room, we can handle it all.
Don't struggle with home repairs any longer! Let us take care of everything for you. Get in touch today or book an appointment!
Upfront and Straightforward Pricing
No Hidden Charges, No Surprises
At our Handyman Services, we pride ourselves on being completely transparent with our customers. We know that the last thing you want is a nasty surprise when it comes to the bill, so we make sure that all of our prices are upfront and easy to understand.
There are no hidden charges, and everything is explained in detail before we start any work. As a neighborhood company, many homeowners highly recommend us for all their handyman contracts and other residential & commercial services, because they know we are trustworthy, have been serving the residents for a while, and care about our customers. Plus, always go the extra mile to ensure 100% satisfaction.
So if you're looking for a handyman that you can trust, look no further than us!
Jersey City is the second most populous city in the U.S. state of New Jersey. It is the seat of Hudson County as well as the county's largest city. A commercial and industrial center, it is also the host of the Port of New York and New Jersey. Reflecting its status as a major destination for immigrants to the United States, the city has been home to a large number of ethnic groups, including Italians, Irish, Hungarians, Germans, Puerto Ricans, Dominicans, and African Americans.
The city has also become increasingly gentrified in recent years. Situated on the Hudson River waterfront across from Lower Manhattan, Jersey City is a major transportation hub for the region. This City is also home to numerous colleges and universities, including Rutgers University-Newark, Seton Hall University School of Law, and Hudson County Community College.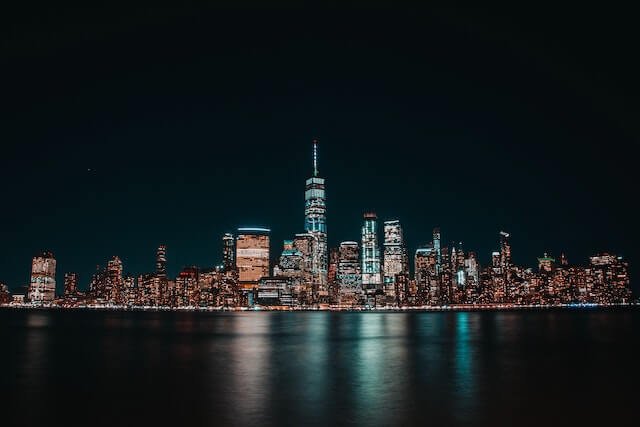 For any questions, please feel free to get in touch with our AWESOME team!
Working Hours
Monday: 6AM-6PM
Tuesday: 6AM-6PM
Wednesday: 6AM-6PM
Thursday: 6AM-6PM
Friday: 6AM-6PM
Saturday: 6AM-6PM
Sunday: 6AM-6PM
Based in Jersey City, Metro Home Improvement handyman service is proudly serving Hoboken, Teaneck, Ridgefield, north bergen, and other surrounding areas. So whether you need us in Jersey City or other mentioned areas, we are only one phone call away.
We are also committed to offering affordable services so that you can get the handyman assistance you need without breaking your budget. So you get what you need and within your budget.