#1 General and Home Improvement Contractors in Jersey City, NJ
Welcome to Metro Improvement
General and Home Improvement Contractors in Jersey City, NJ
If you're in search of a quality home remodeling contractor, then Metro Home Improvement is the perfect choice for you! We are a trusted general and home improvement contractor in Jersey City, NJ, and we have a long history of providing quality work at a fair price. We understand how important it is to have a contractor you can trust, and we are committed to giving you the best possible service to our beloved customers.
We offer a wide range of home remodeling services, including kitchen and bathroom renovations, flooring and window installation, and more. Plus, our team is experienced and skilled enough to handle any project — big or small. So whether you're looking for simple improvements or something more extensive, we can definitely help you out.
Best General and Home Improvement Contractor in
Hudson County
We are the best general and home improvement contractors in Hudson County, and we're here to help you with all of your needs. From repairs and replacements to new construction, we have the experience and expertise to get the job done right.
We understand that budget is a major issue in home maintenance, and that's why we offer competitive rates without any hidden fees. We also have a wide range of services at our services, so you can be sure that we'll be able to meet your specific needs.
We also understand that you may have many questions regarding our work, so we're available 24/7 to answer any of your queries.
Local Home Remodeling Contractor in Jersey City, NJ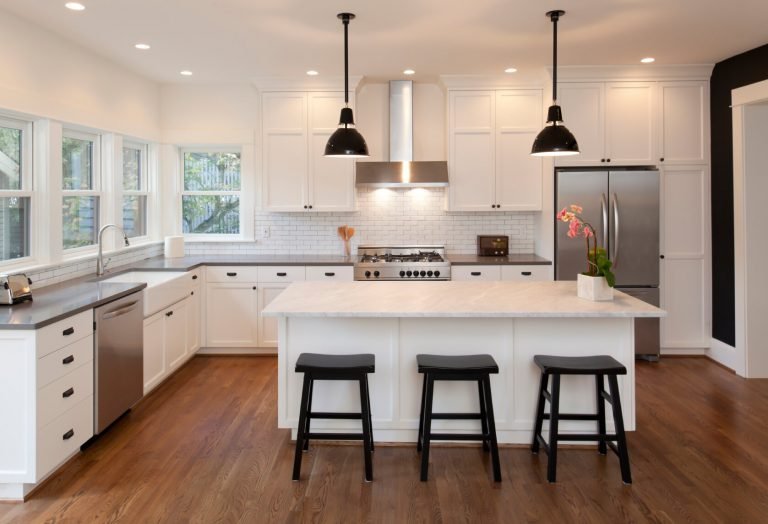 If you're looking for a local home remodeling contractor in Jersey City, then look no further than Metro Home Improvement. We offer a variety of both exterior and interior services that are designed to improve your home's appearance and functionality to the next level.
From new flooring, painting, carpentry, tile, and flooring installation to kitchen remodeling, cabinetmaking, window repair, siding, and roofing – Metro Home Improvement does it all!
We have years of experience in the home improvement industry, which means that we know exactly what it takes to get your home in shape – and on schedule. We'll work with you every step of the way to ensure that the project goes smoothly and you're happy with the final result.
Get Started With Your Home Remodeling Project From Today!
Starting a home improvement project can be daunting. But with the help of Metro Home Improvement, it doesn't have to be that way. With years of experience and well-trained staff, we make the whole process as easy as possible for you. At Metro Improvement, we specialize in both exterior and interior remodeling, so you can be sure that we have the skills and knowledge necessary to get the job done right.
At Metro Home Improvement, we understand that our customers want to get the most value for their money. That's why we offer free consultations so you can tell us exactly what you're looking for. We'll then work with you to find the most cost-effective solution that fits your budget.
Plus, our team of experienced professionals is always available to answer any questions you may have. So if you're looking for quality home improvement services at a price you can afford, be sure to give Metro Home Improvement a call today. You won't be disappointed!
We are a one-stop solution for all home renovations and construction problems. Here are some of our services:
Home Remodeling
Our team of experts is dedicated to providing the highest quality home remodeling services possible. From design and consultation through construction and finishing, we make sure that every step of the way is done perfectly. We take pride in our attention to detail and our commitment to making sure that you're always satisfied with our work.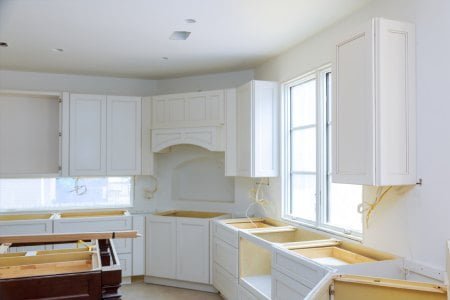 Kitchen, Bathroom, or Entire Home
Depending on your needs, we can do Kitchen, Bathroom, or Entire Home remodeling. We understand that not everyone is able to do everything themselves, which is why we even always take the time to consult with our customers and get a clear idea of the specific requirements they have. We then work until all of their wishes are fulfilled - from start to finish.
Home Additions and Constructions
We offer complete home additions and construction services, so you don't have to worry about a single thing. Our team of professional experts will work with you from start to finish to ensure that your project is completed to your specifications. Plus, we use only the highest quality materials and craftsmanship, so you can be sure that your home will look its best.
Roofing
Roofing is a popular choice for businesses because it can protect the building from weather damage and also improve the aesthetics of the property. We use state-of-the-art roofing materials and techniques that are guaranteed to give you the best results possible.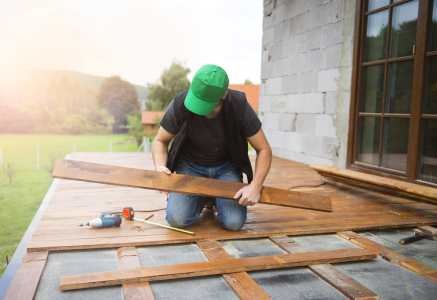 Flooring
Flooring is one of the many services we offer at our business. We help you with all your flooring needs, from installation to repairs and replacements. We have a wide variety of flooring options available to choose from, so you can find the perfect solution for your home or business.
Sidings
We believe that sidings are an important part of any home renovation project, and we can help you by suggesting the best possible selection of sidings for your needs.We offer a variety of installation options, so you can choose the most convenient method for getting your work done quickly and efficiently.
We also offer other handyman services like wiring work, window repair and replacement, carpentry, painting, and more. So whether you need someone to come over and do a quick repair on your plumbing or electrical system, we can help.
Renovate Your Home With the Best General Contractors in Jersey City, New Jersey
It's hard to know where to start when renovating your home. You may have a million ideas in your head, but you may not know how to execute them and transform your visions into reality. And that's where Metro Home Improvement comes in!
Metro Home Improvement is the most trustworthy home improvement service to take over your project and give you the best possible output in Jersey City, New Jersey.
In addition, we have a strict quality control process in place so that every job goes off without a hitch. We believe that it's essential for us to maintain a high level of customer satisfaction, both now and in the future.
Schedule an Appointment and See How We Can Help!
Schedule an appointment with Metro Home improvement if you're in need of some home improvement help.
Whether you are looking for a budget-friendly general construction service or the most skilled renovators to take over your home renovation project, Metro Home Improvement should be your go-to company to offer your needs.
To schedule an appointment with us, simply click the link below and fill out our online form. We will then contact you to discuss your specific needs and preferences.
From there, we'll be able to provide you with a detailed estimate of what we think would be the best course of action for your home.
A Full-service Home Renovation and Handyman
Service Provider Near You
We're a Locally Owned and Owner Operated Company in Jersey City
If you're looking for a full-service home renovation and handyman service provider, then you've come to the right place! We're a Locally Owned and Owner Operated Company in Jersey City, and we're dedicated to providing the best possible service to our customers.
From start to finish, we take care of everything necessary to make your renovations a success. We have years of experience in the home renovation industry. So when you're working with us, you know your home is in good hands.
Plus, our team of experienced professionals is always on hand to help with anything you need help with during your renovation.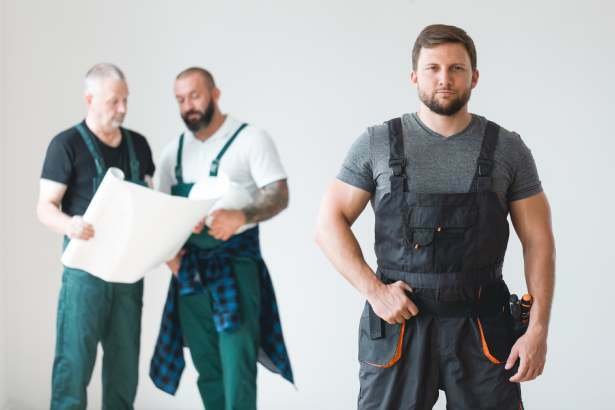 Home Remodeling Has Never Been That Easy!
Metro Home improvement offers a wide range of services that are designed to make your home remodeling project as easy and hassle-free as possible. From starting to finishing the project, we have everything you need to make your dream home renovation come true.
We also offer competitive rates and a wide range of options that cater to your specific needs and requirements.
So why wait? Give Metro Home Improvement a call today, and let us help you make the most of your home remodeling project!
Get a No Obligation Quote!
If you're looking for a reliable and affordable way to get to your home or office in Jersey City, NJ, then look no further than our team of professionals at Metro Home Improvement.
We offer a free and no-obligation quote so that you can see how we can best serve your needs. Plus, we are 100% upfront and transparent about the pricing, so you know what you're going to pay at the end of the project.
For any questions, please feel free to get in touch with our AWESOME team!
Working Hours
Monday: 6AM-6PM
Tuesday: 6AM-6PM
Wednesday: 6AM-6PM
Thursday: 6AM-6PM
Friday: 6AM-6PM
Saturday: 6AM-6PM
Sunday: 6AM-6PM
Jersey City is the second most populous city in the U.S. state of New Jersey. It is the seat of Hudson County as well as the county's largest city. A commercial and industrial center, it is also the host of the Port of New York and New Jersey. Reflecting its status as a major destination for immigrants to the United States, Jersey City has been home to a large number of ethnic groups, including Italians, Irish, Hungarians, Germans, Puerto Ricans, Dominicans, and African Americans.
The city has also become increasingly gentrified in recent years. Situated on the Hudson River waterfront across from Lower Manhattan, Jersey City is a major transportation hub for the region. Jersey City is also home to numerous colleges and universities, including Rutgers University-Newark, Seton Hall University School of Law, and Hudson County Community College.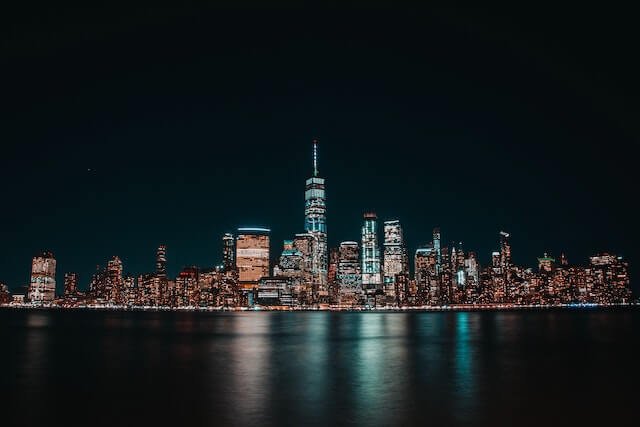 Areas We Serve Near Jersey City