#1 Local Painting Company in Hoboken, NJ
Commercial and House Painters in Hoboken, NJ
Looking for the best painting company that can do it all? Look no further!
Metro Home Improvement is a professional and experienced painting company that can help you with all your painting needs. Both residential and commercial, interior and exterior – we can give you a place with the perfect makeover, no matter what it looks like now.
We're fully licensed and insured, and our staff is highly experienced and trained. So you can rest assured that your project will be handled with utmost care and professionalism.
Metro Home Improvement is a family-owned and owner-operated business that has been serving Hoboken for years. So whether you're looking to update your home or give your business a new look, we can help!
Our team of professionally trained painters will work diligently to complete your project on time, every time. We use only the highest quality paints and materials, so you can be sure your finished product will last for years to come.
Don't hesitate to contact us for a free quote or color consultation. We would be happy to discuss your needs.
Is Your House in Need of a New Look?
You want your home to look its best for the season, but you don't have time to do the painting yourself, and you're not sure who to trust.
It's hard to know who to trust when it comes to getting your house painted. Most contractors claim they're professional painters. So how can you know who is the right person for your job?
Metro Home Improvement is a Hoboken painter company with years of experience. We offer a variety of painting services, from quality interior painting to exterior painting, and we complete our work in a timely manner. Get in touch with us now for a smooth painting experience or for a FREE quote!
Trusted by Hundreds of Homeowners in Hoboken and Nearby Areas
Since the beginning, Metro Home Improvement has been the most trusted name when it comes to house painting in Hoboken and surrounding areas. We have been fortunate enough to provide our services to hundreds of homeowners and made a happy customer portfolio over time. And this is for a good number of reasons, we don't cut corners, prioritize your attention to detail, never compromise on work quality to save time or money, and we emphasize customer satisfaction. We believe that these three things are what set us apart from all our competitors.
When you hire us to paint your home, you can be assured that the job will be done right. We take the time to prep your home properly, using only the best quality paints and materials. And we clean up after ourselves, so you're left with a beautiful paint job that you'll be able to enjoy for years to come.
If you have any questions or are struggling to make the right decision for your home's painting project, schedule a free consultation with us. We'll be more than happy to help you out.
Locally Owned and Owner Operated Commercial & House Painting Company Near You
100% Insured & Licensed Company
Here at Metro Home Improvement, we understand that choosing the right painter for your painting projects in Hoboken, NJ, home or business can be a daunting task. With so many options out there, it's hard to know who to trust. That's why we go above and beyond to make sure that our customers are getting the best possible service.
We're a locally owned and operated professional painting company that is 100% licensed and fully secured. We're dedicated to providing our clients with the best possible service, which is why we only hire trained, experienced and local painters to our team.
We're also careful to vet all of our staff before hiring, so you can rest assured that you're getting the best possible service in the city.
We pride ourselves on our customer service and our ability to get the job done right with 100% satisfaction. When you hire us for your next exterior and interior painting in Hoboken, NJ, you'll get the big company level of skill with the small company feel. Contact us today to make your vision a reality.
Top Interior And Exterior House Painters in Hoboken
When it comes to any type of professional house painting project in Hoboken, NJ, Metro Home Improvement is the perfect solution for you. We're the local painting company, that is 100% committed to ensuring the best possible work for your walls and making them last for years to come.
Unlike other large painting companies in Hoboken, NJ, we take responsibility for our work. From start to finish, we'll ensure only the best of materials are used in your home, no place left undone, and we clean up after ourselves.
You can trust us with your biggest investment – your home. With Metro Home Improvement, the job will be done right, on time, and within budget.
Hoboken Commercial Building Painting Experts
Looking for a professional painting company? If you're a business owner, organization, or property manager, you've come to the right place.
We offer a variety of services that can cater to your specific needs. So whether you want to repaint the entire establishment or just touch up a few walls, we can help. We specialize in commercial and property management painting, so we know exactly what it takes to get the job done right.
We're Metro Home Improvement, and we're the best at what we do. Interior painting, exterior painting, commercial painting – no job is too big or too small for us. We want to help you breathe new life into your business with a fresh coat of paint.
No Hidden Charge, No Subcontractors, No Surprises
We Believe in Transparency and Honesty
When it comes to painting, you want a company that is upfront and honest about the costs unless you want to get surprised looking at the bill when the job is done. That's why working with Metro Home Improvement is the perfect choice for you in Hoboken, NJ. We're a local and neighborhood company that understands your needs and sentiment. 
When we provide you with a quote, that is the final price you will pay. We stick to our quote, and there are no surprises at the end of the job. You can rest assured that you are getting a fair price for high-quality painting services. 
So if you're looking for a transparent & precision painting company in Hoboken, NJ, that won't leave you with a big bill at the end of the job, or show up different contractors on the day of work, schedule an appointment with us now!
Metro Home Improvement is a full-service painting and handyman company that can cater to all your needs. Whether you need your home or establishment painted or fixing the drywall, or you may want to install a new wallpaper, we do it all!
Our Primary Painting Services
Residential Painting
Paint is one of the easiest ways to update your home. We're a group of professional painters of Hoboken who can handle any size of Hoboken house painting project, from interior to exterior painting, including staining or wallpaper removal. Our goal is to provide our customers with quality workmanship at affordable prices so they can enjoy their homes again.
Commercial Painting
Whether it's to get a new look for your establishment, increase staff productivity, or get more customers, you can count on us for beautiful work at an affordable price. Our professional painting contractors in Hoboken will make sure that your establishment is as beautiful as you want it to be and get more attention from your customers.
Interior Painting
A new coat of paint can do wonders for your home. It can brighten up a room, make it feel more spacious, and give it a whole new look. Whether you're looking to change the color of your walls to match your new furniture or you want to give your kitchen a fresh new look, our team of professional painters can help.
Exterior Painting
It's amazing how a fresh coat of paint can totally transform the look of your home. You just need to decide on the look you want to achieve, and we'll take care of all the prep work and the finished product. A new paint job can give your home a whole new feel and make it more inviting to guests. It's also a great way to increase its curb appeal if you're thinking of selling.
Cabinet Painting
Over time, cabinets can start to show their age. A fresh coat of paint can give your cabinets a whole new look and help to extend their lifespan. Whether you opt for a traditional white or a bold new color, repainting your cabinets is a great way to give your kitchen an updated look.
Free Color Consultation
Picking the right paint color for your home or business can be a daunting task. With so many options available, it can be hard to know where to start. That's where we come in. Our expert painters will work with you to understand your vision and pick the perfect color, shade and finish to bring your walls to life. We understand that everyone has their own unique style, and we're here to help you find the perfect match for your walls.
Drywall repair
Deck and fence painting
Concrete and Wood Staining
Wallpaper Removal and Installation
Our Six Step Easy and Hassle-Free Process:​
"We don't try to cut corners. Instead, we paint them!"
 Ready to paint your walls?
Imagine walking into a home that's freshly painted in the color of your dreams. It's easier than you think – all you have to do is pick up the phone and call us.
You'll be able to relax and enjoy space while we take care of all the hard work. You won't have to worry about a thing – we'll take care of everything!
Let's schedule a call that fits into your timeline, and we'll get started on your project right away. Schedule a free consultation today!
Make the Right Decision!
Work with Hoboken's Go-To Painting Company.
Safety Measures Due to Covid
Over the years, we have served hundreds of homeowners and business owners in the Greater New Jersey area. Check out some of the projects by clicking the below button: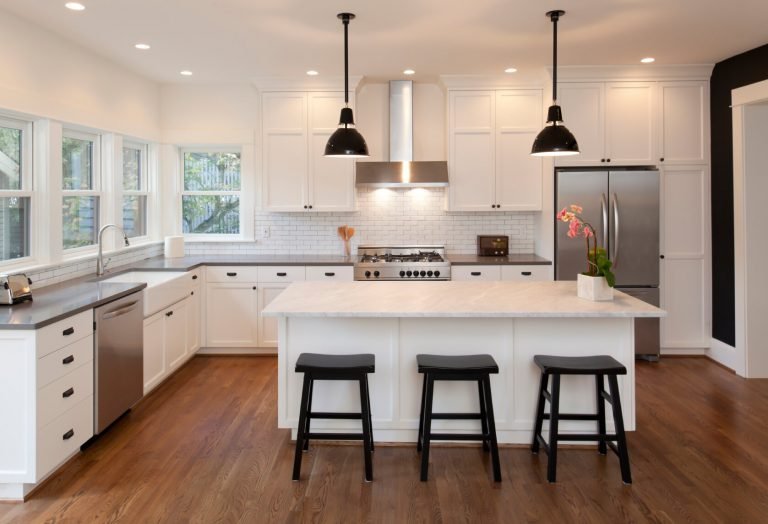 Professional Painting Quotes in Hoboken
Residential and Commercial Painting Estimates
At Metro Home Improvement services, we strive to provide our customers with the highest quality services at the best prices. We understand that the process of finding the right contractor can be overwhelming, but we are here to help.
Call us to get a free estimate today so that you can get an idea of what your project will cost without any obligation.
No Project is Too Small or Too Large for Us
Our Results Speak for Themselves
At Metro Home Improvement painting solutions, we take pride in being the household name in Hoboken, NJ. Whether it is business, organization or residential house and apartments, large or small projects, we can do it all, and we'll do it well.
We don't measure our work by numbers but rather by the amount of happy customers we get and how we affect their lives in a positive way. If you're still thinking about what to do next, let's leave it to us and complete the form below or simply dial our number. And let us do the magic.
For any questions, please feel free to get in touch with our AWESOME team!
Working Hours
Monday: 6AM-6PM
Tuesday: 6AM-6PM
Wednesday: 6AM-6PM
Thursday: 6AM-6PM
Friday: 6AM-6PM
Saturday: 6AM-6PM
Sunday: 6AM-6PM
What People Are Saying About Us
metro home improvement gave me the best price for the work, Pablo gave me a price which seemed the best price for my budget. The work was beyond what I expected. I will be completely honest that Pablo the contractor is one of the few good and honest contractors out there.
Frequently Asked Questions
Hoboken is a well-known city in Hudson county, New Jersey, USA. With views of the Manhattan skyline, parks like "Pier A Park" can now be found in this area's former industrial port. Multiple histories are also connected by the Hudson River Waterfront Walkway, Hoboken. Including the invention of the zipper, the birthplace of baseball, the first Oreo cookie sold in New Jersey, and, of course, the fact that Ol' Blue Eyes, Frank Sinatra, was born and raised here.
Also, some amazing green spaces, like Washington Street, Hoboken Historical Museum, Frank Sinatra Drive, which bears the singer's name and is located by the river, and many international restaurants, bistros, bars, etc.