#1 Handyman Service in Hoboken, NJ
Welcome to Metro Home Improvement
If you're a homeowner in Hoboken, you know that keeping your home in good condition is essential to maintaining its value and making sure you can live comfortably. But what do you do when your home needs repairs or maintenance?
If the problem is minor, you may be able to handle it yourself. But what if you need major repairs or installation? Unfortunately, not everyone is a natural handyman. Or you just don't have the time for it. This is where Metro Home Improvement can help you get your home on the track.
We are a full-service handyman company that offers a wide range of services to homeowners in Hoboken. From small repairs to major renovations, we have the experience and expertise to get the job done right. Contact us today to schedule a free consultation.
Your Local Go-to Handyman for All Needs
Metro Home Improvement handyman service is your one-stop solution for all kinds of home repairs, maintenance, and renovation needs.
Whether you need us in Hoboken for home repairs, tiles and tv installations, leaky faucets or plumbing repair, heater or water system installation – we can help!
Not only that but if you need your bathroom or kitchen to be upgraded or your full house renovated, Metro Home Improvement is the only solution that you'll need.
No job is too big or small for us. We're here to help you with any repair or maintenance project, big or small. And because we're a local company, we can usually get the job done faster and for less money than our national competitors. So if you're in need of a handyman, give us a call. We'll be happy to help you with all your repair and maintenance needs.
When it comes to home repairs and maintenance, there's no need to call multiple contractors to get the job done. Metro Home Improvement handyman service is a one-stop shop for all your handyman needs.
Check out some of the services below to know more about what we offer:
Home Remodeling
Whether you're looking for a kitchen, bathroom, or full-house renovation, we've got you covered. We also offer room addition, attic, basement, and garage finishing services to help you make the most of your space.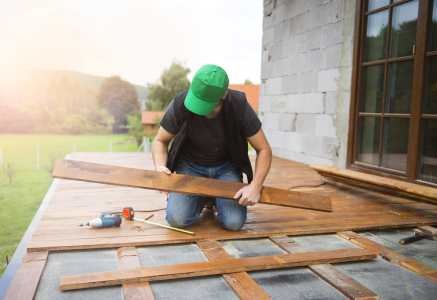 Flooring
We're a professional and complete handyman service provider. We offer repair and maintenance services for both residential and commercial properties. We have a team of experienced and expert craftsmen who can handle any repair or maintenance job, big or small.
Roofing
Metro Home Improvement Handyman Services is a company you can trust for all your roofing needs. From inspections and repairs to replacements, our team of experts will work quickly and efficiently to get the job done right.
Drywall Services
We offer efficient and reliable drywall installation and repair services. If you have damaged drywall, we can help repair it quickly and efficiently. Let us take care of your damaged walls and make them perfect for years to come.
Furniture Assembly
We are the experts when it comes to moving furniture, assembling or disassembling them, and we will make sure that your furniture is handled with care. We know how stressful moving can be, so let us take care of the heavy lifting for you. With our experience and expertise, you can rest assured that your furniture will be in good hands.
TV, Doors and Windows or Tile Installation
Looking to update your home with some new features? MHI Handyman is here to help! We can install anything you need in your home, from TVs and doors to water heaters and tiles. Our prices are affordable, and our staff is expertly trained to get the job done right.
Carpentry
We offer top-quality carpentry services for both rough and finish work on interior and exterior wooden structures. This includes everything from decks and trims to shelves and furniture. If you're looking for high-quality carpentry work at a fair price, contact MHI Handyman today!
Deck or Patio
Whether you're looking to install a new deck or simply repair your existing one, we have the experience and expertise to get the job done quickly and efficiently. Contact us today, and let us show you why we're the best in the business!
AND SO ON...
In addition to the services mentioned, we also offer painting, sidings, concrete work, and much more. No job is too big or small for us, and we are always happy to help our customers get the results they are looking for.
Locally Owned and Owner Operated Business
We understand that there are many other handyman companies in Hoboken, new jersey. However, we believe that our commitment to quality and customer service sets us apart from the competition. Especially being a local neighborhood company in Hoboken, we make it our goal to make our neighbors delighted with our quality of work. So they can be proud of their homes in Hoboken.
Our team of experienced professionals is passionate about their work and takes great pride in providing quality services to our customers. We have a strong belief that every customer deserves the highest level of satisfaction possible, and we go above and beyond to deliver on that promise. With us, you can rest assured knowing that you're working with a company that cares about your home as much as you do.
Contact us today to set up a free consultation, and see for yourself why we're the best choice for all your handyman needs!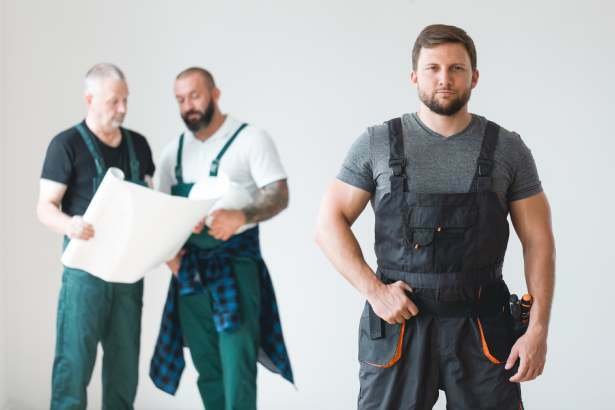 Efficient and Affordable Service in Your Local Area New Jersey
If you're in need of a reliable and affordable handyman service in your local area in New Jersey, look no further than us. We offer a wide range of services, covering almost any aspect of home renovations.
So whatever service you need related to handyman work, you can rest assured that we can handle it well. 
We're highly skilled and experienced in all areas of home improvement, and we're always happy to help our customers get the best results.
Contact us today to discuss your needs, and we'll be happy to provide you with a free quote. We look forward to hearing from you soon!
Why Do You Need a Handyman Service?
There are a number of reasons why you might need to hire a handyman service. First, if you're not particularly skilled in home repairs, a handyman can complete the repairs, maintenance, and renovations you need in a professional manner.
Second, even if you are good at do-it-yourself projects, sometimes it's simply more convenient to hire someone else to handle the work – especially if it's something that will take a significant amount of time or effort.
A professional handyman will have the experience and expertise to complete the work in a timely and efficient manner. They will also have the necessary tools and equipment to get the job done right.
Another advantage of using a handyman service is that they can often provide you with a callback or warranty on their work. This means that if something goes wrong with the repairs or maintenance that they have completed, you can contact them to come back and fix the problem.
If you're looking for a handyman in Hoboken, you've come to the right place. We provide quotes for all sorts of handyman projects, big or small.
We know that every home is different and that each project is unique. That's why we take the time to understand your specific needs before giving you a quote. And once we get started on your project, we'll make sure to communicate with you every step of the way so that you're always in the loop.
We're not satisfied until you're satisfied, so get in touch with us today and see what we can do for your home.
Whether you're looking to get a quote for your upcoming project, or you want to hire a reliable handyman in Hoboken to get your home in tip-top condition, fill up the form now and take the next step towards making your home a better place to live.
Hoboken is a well-known city in the Hudson River, New Jersey, USA. With views of the Manhattan skyline, parks like "Pier A Park" can now be found in this area's former industrial port. Multiple histories are also connected by the Hudson River Waterfront Walkway, Hoboken. Including the invention of the zipper, the birthplace of baseball, the first Oreo cookie sold in New Jersey, and, of course, the fact that Ol' Blue Eyes, Frank Sinatra, was born and raised here.
Also, some amazing green spaces, like Washington Street, Hoboken Historical Museum, Frank Sinatra Drive, which bears the singer's name and is located by the river, and many international restaurants, bistros, bars, etc.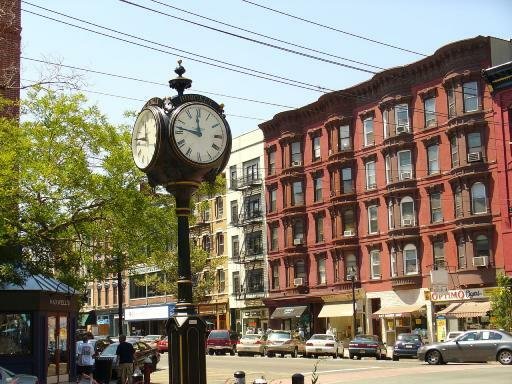 Over the years, we have served hundreds of homeowners and commercial projects in the Greater New Jersey area. Check out some of the projects by clicking the below button:
Frequently Asked Questions
For any questions, please feel free to get in touch with our AWESOME team!
Working Hours
Monday: 6AM-6PM
Tuesday: 6AM-6PM
Wednesday: 6AM-6PM
Thursday: 6AM-6PM
Friday: 6AM-6PM
Saturday: 6AM-6PM
Sunday: 6AM-6PM
Based in Hoboken, Metro Home Improvement handyman service is proudly serving Hoboken, Teaneck, Ridgefield, north bergen, and other surrounding areas. So whether you need us in Hoboken or other mentioned areas, we are only one phone call away.
We are also committed to offering affordable services so that you can get the handyman assistance you need without breaking your budget. So you get what you need and within your budget.